Automate Your Client and Prospect Appointment-Setting with ScheduleOnce
If you're scheduling client and prospect meetings the old way – emailing times back and forth, emailing to reschedule, and emailing again for no-shows – you're in for a treat. There's a fantastic way to save a TON of time and money on scheduling by automating the process.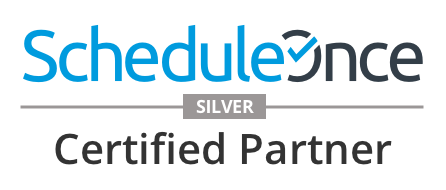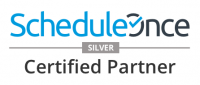 We've been recommending ScheduleOnce for years, and we're thrilled to announce that we're now a ScheduleOnce Certified Partner!
So we not only want to let you know about this great app, we are also sales affiliates and can get you onboarded with our new ScheduleOnce Setup Service. We're high on this app because we use it ourselves and save more than $10,000 per year in admin salaries doing so. It's perfect for deadline-stressed, time-starved accounting professionals like you.
ScheduleOnce is right for you if:
You use or want to use a calendaring application such as Office 365, Google calendar, iCalendar, iCloud, Microsoft Exchange, or Outlook on your desktop.
You want to save time and reduce the number of emails back and forth to a client or prospect
You prefer a professional process during your sales and customer service cycles
You and your staff have better things to do with your time than set and re-schedule appointments
You want to save a client or prospect the embarrassment and awkwardness of a re-scheduling request by providing them a way to self-serve
ScheduleOnce has a ton of cool integrations that we can help you with like setting up a Zoom or GoTo Meeting each time an appointment is set, sending your new prospect to your CRM or email list, and even taking payments for those of you who charge for your time.
We also provide free group training on the app as well as show you how to get your (most stubborn) clients to use it.
Packages start at $7.50 per user per month prepaid. To get you into the right package, we'll need to ask you a few questions. We'll then provide you with a no-cost, no-obligation custom quote. Get started now by clicking on the button below so we can talk more.


Or feel free to check out ScheduleOnce yourself. We do receive a small commission when you purchase ScheduleOnce and use our affiliate link.