Welcome NSA Members
Need a Website That Gets You Business?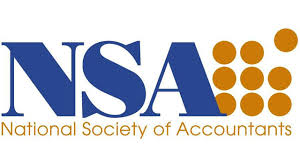 We're thrilled to offer NSA Members $100 OFF their website, social media, or marketing package. Enter NSAW100 in the Coupon Code after you've added your package to the cart.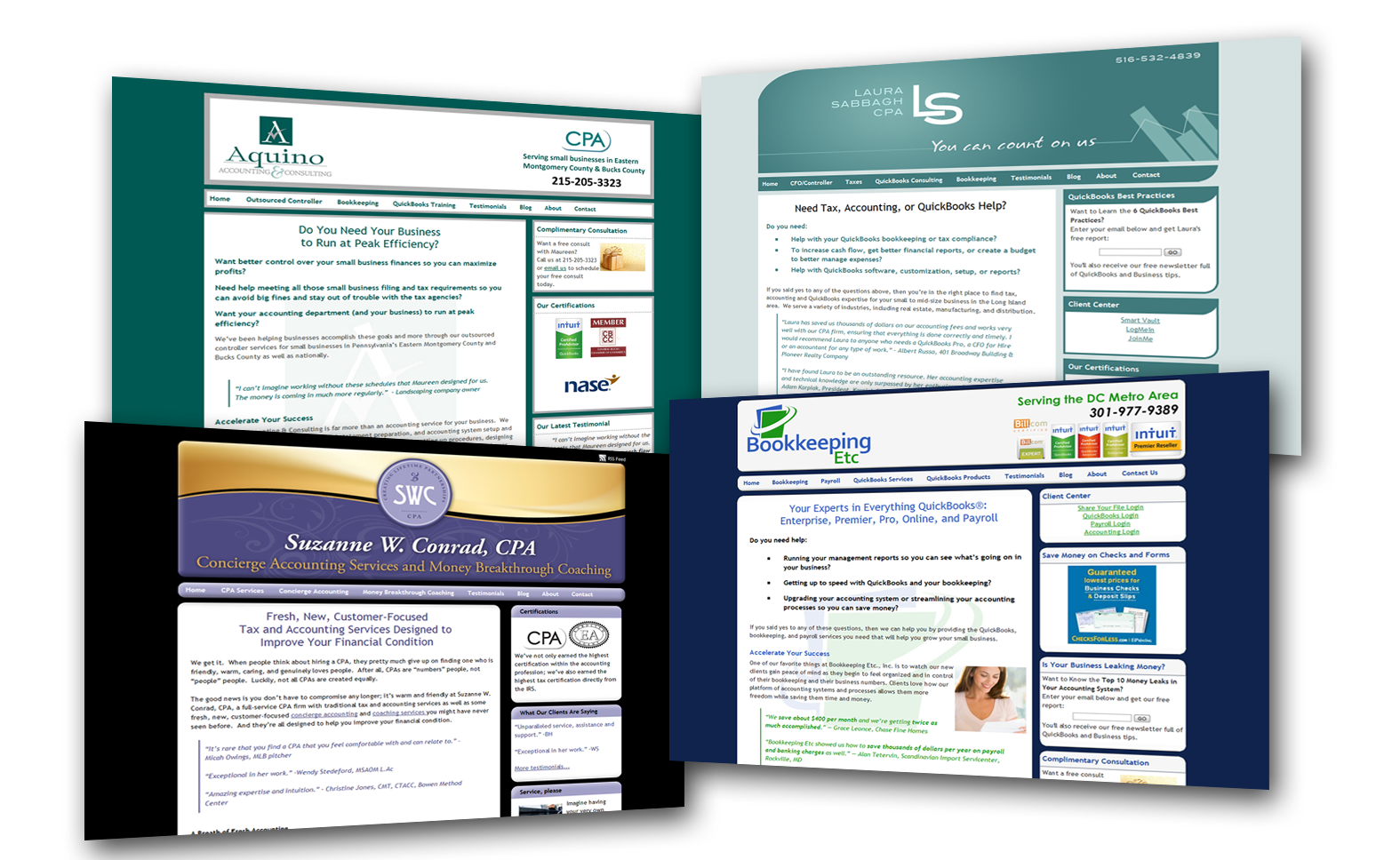 We specialize in done-for-you websites for accounting firm owners. Founder Sandi Smith Leyva, CPA, has a knack for designing accounting websites that bring out the best in her clients and get them business. Please feel free to look around, then call us to schedule your 30-minute consult to make sure we're right for you.
Don't worry if you don't know where to start, how your email works, or what to do about your domain name; we'll answer all of your questions and walk you through the entire process to make it the least time-consuming while producing the best result for you.
Complimentary Consult
Claim your 30-minute complimentary consult by emailing support@sandismith.com or 408-550-4325.
Testimonials

"Thank you for the great job you and your team did creating a new website for JOHNS CREEK Professional Bookkeeping! The site is very well done and I appreciate how hard your team worked to have it reflect my corporate style, colors and logo. The site has been active for only 6 weeks and I have already signed up new clients who found me using the search engines and contacted me after they viewed my web site. The income from the new clients has already more than paid for the price of the new site. Not only are you and your team professional and a delight to work with, but you certainly deliver!" Gregg Frank, PB, JOHNS CREEK Professional Bookkeeping http://johnscreekpb.com/
---

"I am very happy with my new website. I've received great feedback from friends and family. I have received a couple of leads so far (faster than my old site). It took several months to get a lead with my old site. Sandi took the time to find out what I wanted from the site and just made it happen. Thank you."Josephine Licata,PB, JL Bookkeeping LLC http://www.jlbookkeeping.com/
---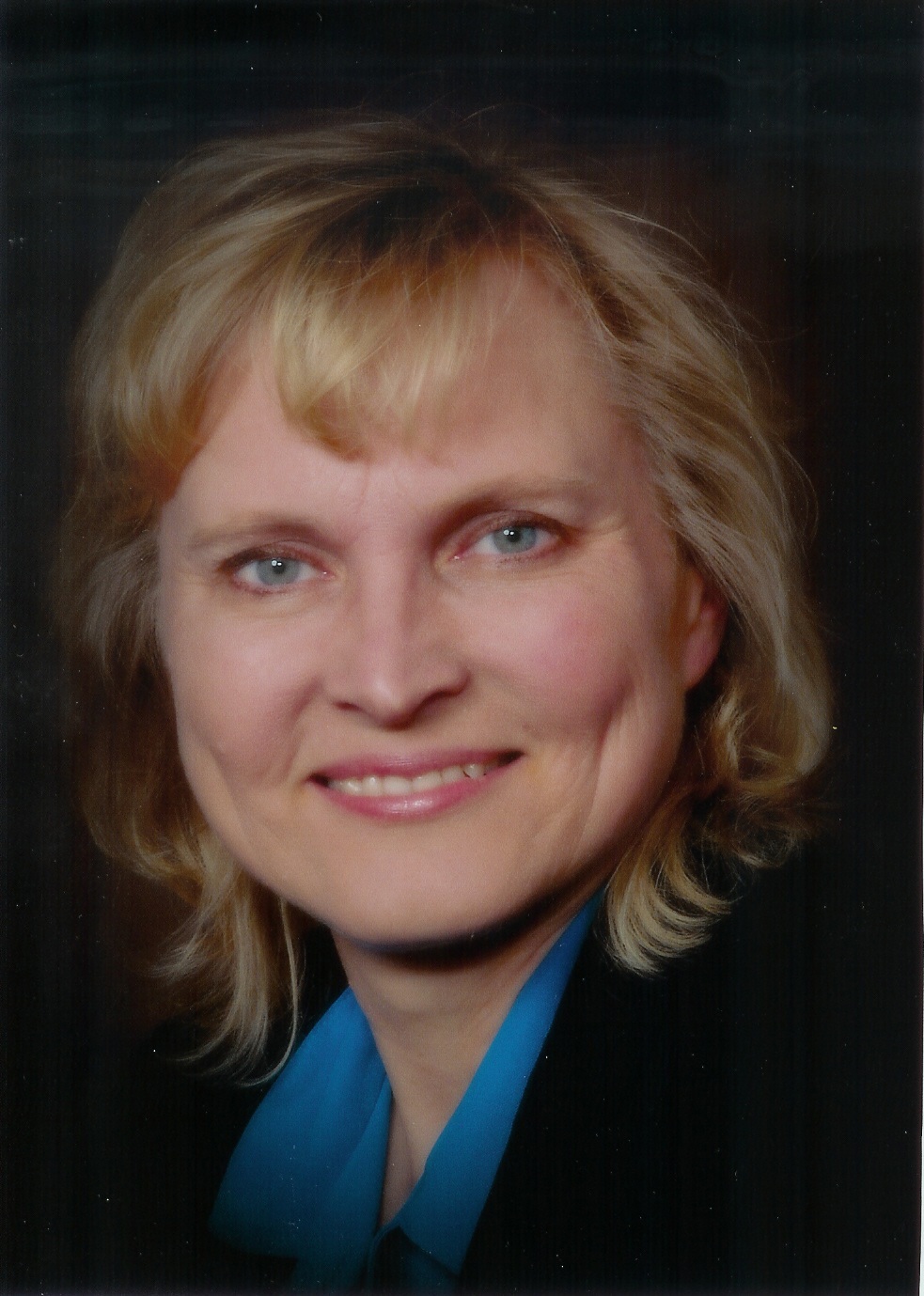 "Just wanted to let you know that something you did to my website and the other things you've taught me must be really working. I had a prospect call today and during our conversation he indicated he had been researching 'people like me' and searched in different ways. He said my name kept coming up in the group at the top! This is so exciting as in the past, I've had colleagues working with me keep telling me my name was often not coming back in similar searches. Something must be really working! He's not only hiring me to work with his business (as a business coach), but he will often times have clients who could use my services. Thanks so much!"–Linda Paulsrud, President, Summit Business Solutions, LLC http://summitbusinesssolutions.com/
---

"After hosting my web page with EMochila for the first two years of my business I decided I needed and wanted a website that was more personalized to me and my business and was more focused in attracting my ideal clients. After just a few phone calls and some e-mails back and forth, Sandi nailed me, my personality, and the service lines I wanted to focus. And, the best part for me was that she did all the writing! I now have a website I'm proud of that I feel represents me fully and drives my ideal client to me. Just this past tax season I acquired several new higher end clients who came to me through my site resulting in thousands of dollars in increased revenue.I have already recommended Sandi to several clients and will continue to do so. If you are looking for a web designer who understands your focus, your business, and makes the process as painless as possible, Sandi Smith is the way to go." —Suzanne Conrad, Owner, Suzanne W. Conrad, CPA, www.suzanneconradcpa.com
---

"I am pleased with my website. Contacts from prospective clients have increased significantly this past year. I receive many compliments on the site, especially the header!" — Cindy Steed http://learn2soar.com/
---
"Sandi was great to work with on getting our website set up. She was very understanding of the requests we made to change some of the wording and was able to work with us to keep it sounding good while still taking care of our concerns. She worked with our IT company to make sure that there weren't any glitches in switching everything on the back end since our e-mail is separate from our website. Our IT company was sure to tell us how easy it was to work with her and how impressed they were with Sandi's attention to details and the precautions that she took before our website went live. It is nice to be able to go in and add our bi-weekly newsletter to the website without much effort. We don't make a lot of changes to the website, but the few I have made weren't hard to complete." — Stephanie Hays, Associate Accountant, RTRP http://www.hays-accounting.com/
---

"You and your team have been wonderful to work with and I'm thrilled with my new website!" –Denisha Marino, Golden Bookkeeping http://goldenbookkeeping.com/
---
"For many years I have tried to manage my own website. I have never really been happy with results. I didn't understand search engine optimization and I wasn't getting the traffic that I needed. So after many wasted hours working on my website, I hired Sandi to create one for me. I could not be happier. I love the look and feel of the website, the content is awesome and the support is exceptional. I am getting more traffic, more calls, and many compliments from my clients! Thank you Sandi!" Michele L. Etzel, CPA, EA http://www.baysideaccountingservices.com/
---

"Our firm, Core Performance, needed to work with a Company that understood our business and our Customers while re-designing our website and communication strategy for our marketing plan. We sought out Sandi Smith from her conference speaking engagements and years of writing articles for Intuit's Accountant Circle. Sandi took the time to help design a web presence and marketing strategy that is in full execution now. We love the results and our business is being rebuilt from the ground up as a result of her expertise. I recommend that you contact Sandi and set up a time to have her reinvigorate your marketing and customer communications." –Peter Cullen, Core Performance Consulting http://coreperformance.net/
---

"Someone recently found my website through a google search and was very impressed with it and said my marketing was great! I was brought on as their out-sourced CFO and earned almost enough my first day doing work for them to cover the cost of my website. I would NOT have gotten this client without the website that you set up for me! Thanks again!" — Laura Sabbagh, CPA http://ls-cpa.com/
---
Legal Disclaimer: Every effort has been made to accurately represent our program and its potential. The testimonials and examples used are not intended to guarantee that anyone will achieve the same or similar results. These results are not an average. Each individual's success depends on his or her background, dedication, desire and motivation. As with any business endeavor, there is an inherent risk of loss of capital and there is no guarantee that you will earn any money.
Complimentary Consult
Claim your 30-minute complimentary consult by emailing support@sandismith.com or 408-550-4325.