Directory Listings for Accountants, CPAs, EAs,
Bookkeepers, and QuickBooks Consultants
What the heck are directory listings? Well, they're something we never needed to worry about even 5 years ago, but the digital world is evolving, to say the least.
It's more important to spend on directory listings than it is on social.
Let that sink in for a minute. Yes, we want you to spend on something you might not have even heard of. It's the third most important digital item – after your website and SEO – to invest in.
What are directory listings?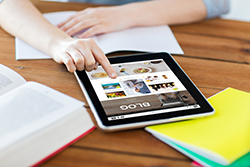 Directory listings are websites other than your own where your business information: location(s), directions, hours, photos, description, people, services, and possibly reviews. They are the Yellow pages of the Internet. Think Google for Business, Yelp, Bing, Manta, and hundreds more.
All of these sites take up search real estate now and you are as likely to get a lead from Yelp or Bing as you are your own website today.  So you need to be on them.
People rely on these listings for everything now, and they are mostly doing it from their phone. Not only do you need a presence, but you need an accurate presence including any changes in hours during holidays. Google for Business just started allowing posts, so there's a lot to keep up with.
Three ways to serve you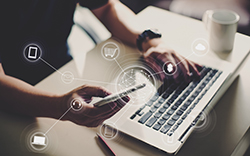 You can get our directory services in three ways:
If you have our Platinum or higher web package, it's included. No extra charge. No setup fee.
If you have any web package, add $40/mo.
If you're not a current client, you can sign up for $50/mo.
What you get
You get directory listings set up and maintained, periodic traffic reports, and updates.  We'll remind you about changes such as holiday or seasonal office hour changes, staff changes, new photos, and more that you can add.
Got more questions? Schedule a time on our calendar or submit a support request form and we'll get on it.