How to Create Your SEMrush Account
This is an Accelerator Websites support video on how to get into SEMrush. SEMrush is the app that we use to monitor your SEO rankings, your search results, and where you come up in search. In our dashboard, we have all of the clients that are on the pro, platinum, or diamond web packages. We'll need to first share the domain with you, so that you can also access this project. If for some reason, I haven't shared the project with you, please email me or reach out and I'll be happy to get that fixed.
Once you've gotten an email in your inbox from the SEMrush team that says, "You're invited to SEMrush projects," we're ready to get started. Let's take a closer look at that email. You can click on the button that says "View Project" or copy and paste the link address into your browser. This is what you should see: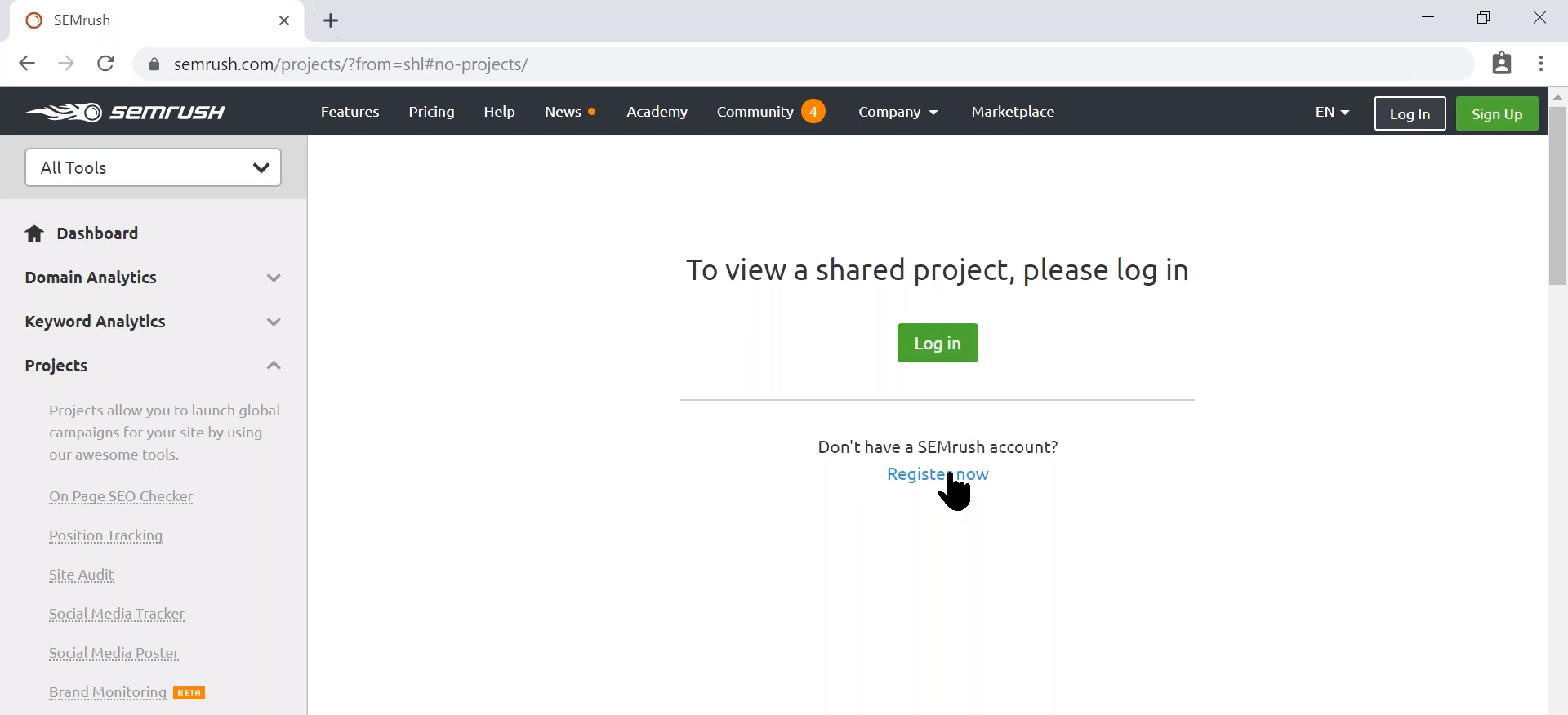 Unless you've already set up a SEMrush account with us, you'll need to register for a new account. What you'll need to do is click the "Register now" button. Then you'll need to use the email address that we invited you to (where you got the email from SEMrush) and create your own password. Click "Create my account" and it'll create an account for you. SEMrush will send you a confirmation email. Just click the "CONFIRM EMAIL" button they send to your email address. Once you've confirmed your email, you should be able to see "My Projects" and your domain listed.
I just wanted to share with you how you would get into SEMrush. You may want to bookmark this page and remember or note down your login and password because you're going to want to look and see what your metrics are on a regular basis.