Portfolio of Accounting Websites
Here's a sampling of websites we've created for clients: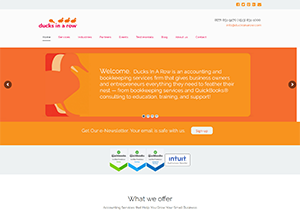 Tricia Reynolds
Ducks In A Row, Inc.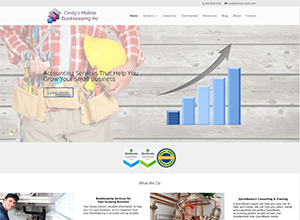 Cindy Noelk
Cindy's Mobile Bookkeeping Inc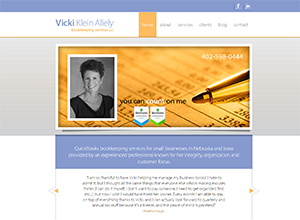 Vicki Klein Allely
Vicki Klein Allely Bookkeeping

Mary Eshelman
Eshelman Accounting Services, P.A.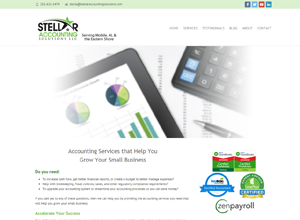 Starla Smith
Stellar Accounting Solutions LLC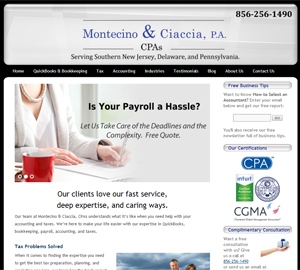 Charles K. Montecino, Meggan Ciaccia
Montecino & Ciaccia, P.A.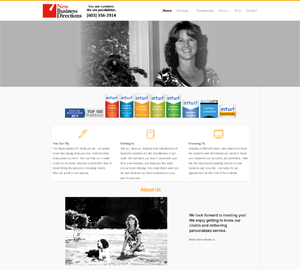 Rhonda Rosand
New Business Directions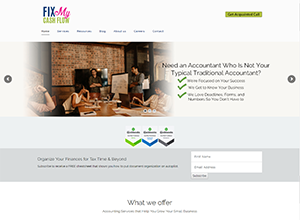 Shawanda Greene
Fix My Cash Flow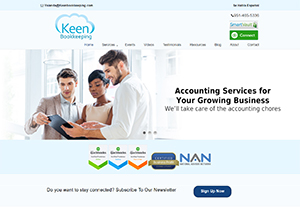 Yolanda McCarver
Keen Bookkeeping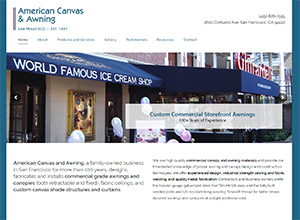 Tim McGill
American Canvas And Awnings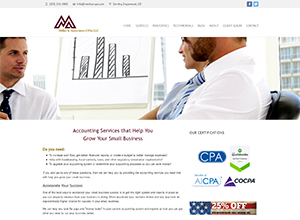 Mike Miller
Miller & Associates CPAs LLC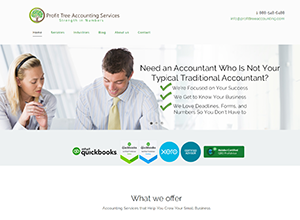 Tammy Thomas
Profit Tree Accounting Services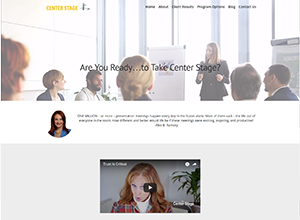 Alex Ramsey
Speaking Center Stage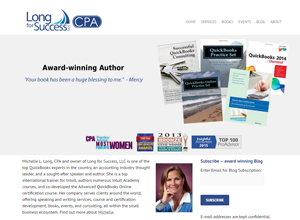 Michelle L. Long
Long for Success, LLC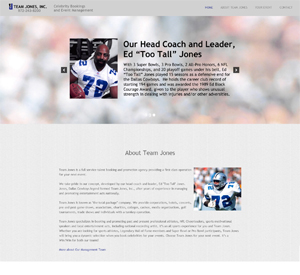 Ed "Too Tall" Jones
Team Jones, Inc.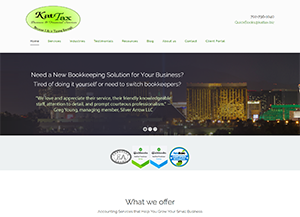 Kathy Apfel & Larry Eisenzimer
KatTax, Business & Financial Services LLC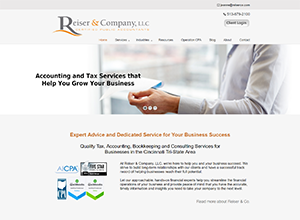 Bruce Reiser & Jeanne Reiser
Reiser & Company, LLC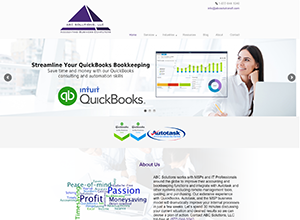 Rayanne Buchianico
ABC Solutions, LLC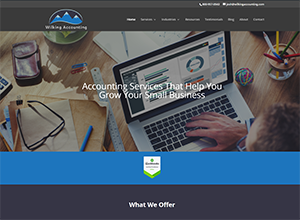 Josh Wilking
Josh Wilking Accounting Services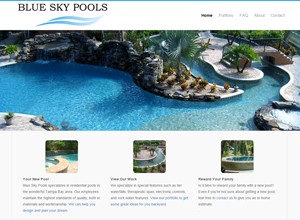 Jennifer Turinsky
Blue Sky Pools, Inc.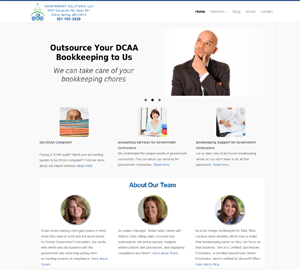 Linda Cahill
Elite Government Solutions, LLC



Kevin Conrad
Conrad Supply Inc.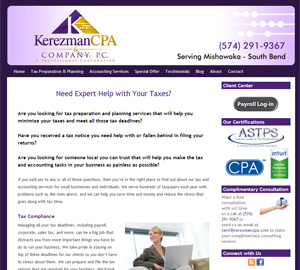 Terri Kerezman
Kerezman CPA & Company, P.C.


---
Legal Disclaimer: Every effort has been made to accurately represent our program and its potential. The testimonials and examples used are not intended to guarantee that anyone will achieve the same or similar results. These results are not an average. Each individual's success depends on his or her background, dedication, desire and motivation. As with any business endeavor, there is an inherent risk of loss of capital and there is no guarantee that you will earn any money.