Here's a short, quick tip about Google Maps and how it can boost your rankings in the search engines.
For those of you who have an office outside your home, we recommend adding a Google Map graphic to your site.  Here is an example of one in a footer: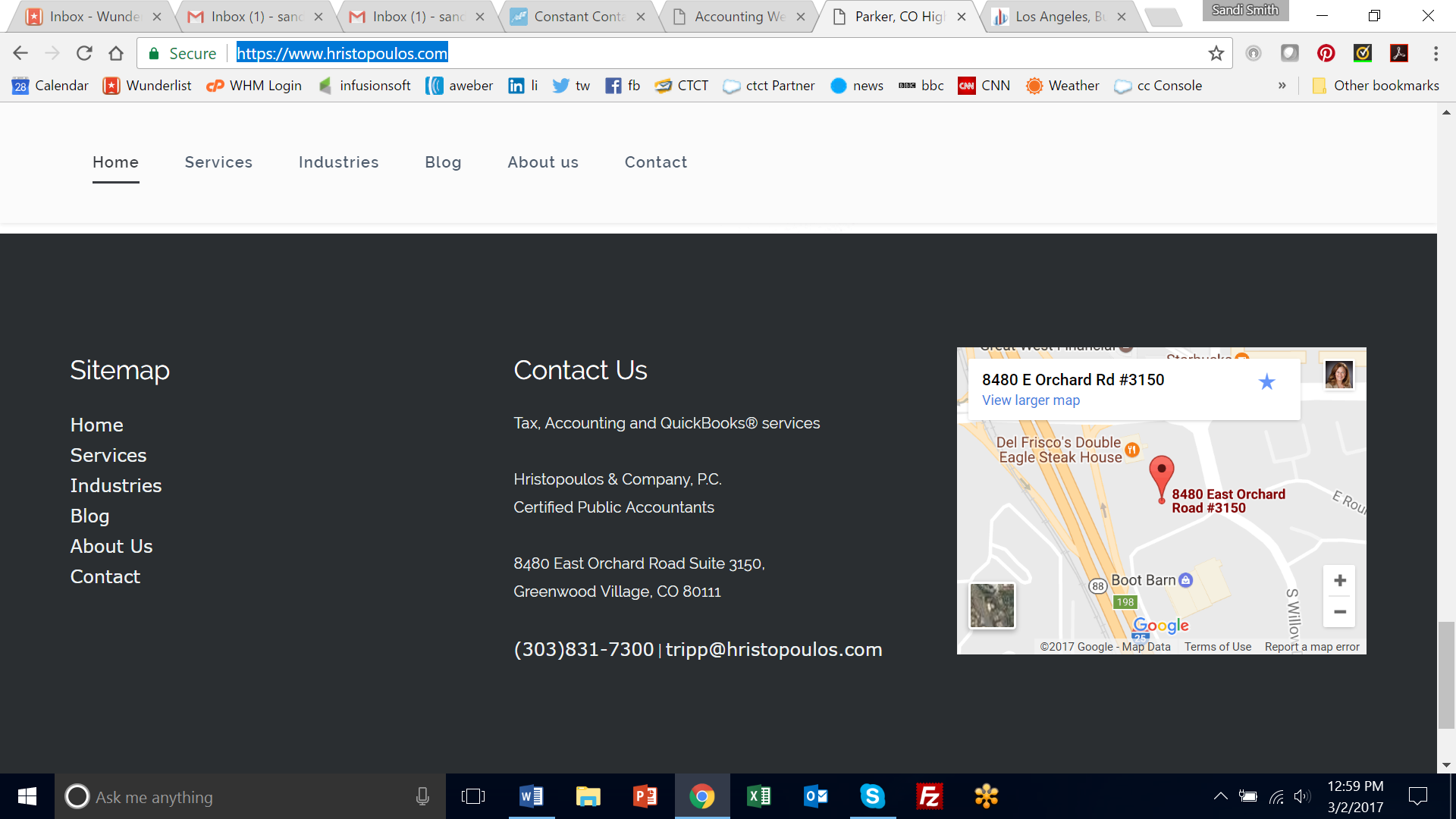 You can see it live here:  https://www.hristopoulos.com/
The benefit of doing it in your footer is that it appears on all pages. We can also put your Google map on your Contact page.
This is done using iframe code, and it's important that they are done that way for better search engine results.  If you have a map on your site but it isn't iframe, then it should be changed to iframe.
We're happy to do this at no charge for Platinum, Pro, and Premium website package holders, but please LET US KNOW you want this.
We're also happy to do this at a small fee if you don't have one of those packages.  Just let us know.