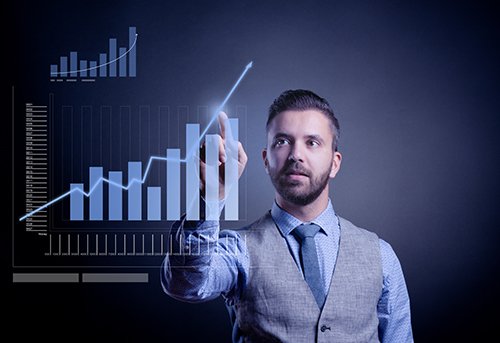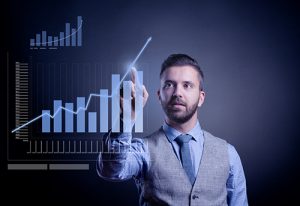 Google Analytics is a free tool that you can use to analyze how many visitors your website has received and where they came from.  The way it works is Google assigns a code to each Google Analytics account that is set up. This code needs to be added to a theme setting or a header template on your website that's not visible in your browser page.
Once the code is set up, Google Analytics will start tracking your website visitors and characteristics about them. Google adds a cookie to each visitor that views your site. The Analytics platform can discern new vs. returning visitors, which pages were viewed, what sites the visitor was visiting before they came to your site, how many pages they viewed in one sitting, how long they stayed on your site, and much more.
One of the common misconceptions of web analytics is that you can see exactly who visited your site. Because of privacy laws, that data is stripped and aggregated before it goes into Google Analytics. For a while, Google Analytics was banned in Germany because of EU and German data privacy protection laws.
Even aggregated, the data can be extremely useful for marketing purposes. You can figure out how much traffic you're getting from social media, referrals from other sites, organically through search engine rankings, and from people who directly entered your URL because they already knew it.
With additional features enabled, you can also view age and gender charts as well as interests of your visitors. With this data, you can plan marketing expenditures and refine marketing plans accordingly. And if the volume of traffic needs to be supplemented by other methods or your content plan tweaked, you can determine that as well.
Google Analytics has been around since 2005. Google purchased Urchin Software Corporation, and Analytics is based on it.  If you already have a gmail account, G-suite account, AdWords account, or YouTube account, then you already have a Google login. Use that to set up your Google Analytics account:
Login to Google at google.com.
Go to http://analytics.google.com .
Create your account.
Set up your property, i.e., your website.
Add the code to your website.
If you have a monthly web package with us, we'll add the Google Analytics code to your site at no charge. In Google Analytics, go to Admin. In the Property column, click Tracking Info, then click Tracking Code. Email us the Tracking ID, which looks like this: UA-123456789-1.
Don't delay setting up your account because Google Analytics data is NOT retroactive. So the day you set up your code is the first day you will have statistics on your site.
Over ten million sites use Google Analytics. The first time you use it, it can be overwhelming. There are also some setup steps that are not at all intuitive. But since Google Analytics is numbers-oriented, it's a natural environment for us accountants.  It's "big data" for digital marketing. And when we get to know this app, we can help our clients with the numbers/analysis part of it.
We just completed a course on Google Analytics and digital marketing metrics in general in case you'd like to go deeper into this topic.  You can find it here:
https://accountantsaccelerator.com/website-bringing-business/