We Have Amazing Partners
To enhance the functionality of your core website, we've partnered with some pretty cool businesses.
Client Portal

We recommend you use ShareFile as your client portal. Please email us to get our ShareFile rep's contact information.  ShareFile is HIPAA-compliant, provides granular user and client security, and wait till you see their encrypted email extension.
Once you've set up your account, send us your link and we'll add it to your website.
Scheduling Software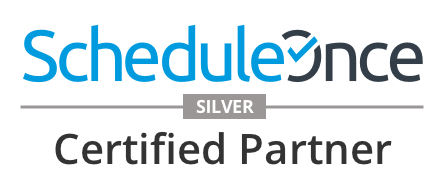 Want your clients to schedule their own appointments with you? We can add an appointment scheduling button on your website that links to your appointment scheduling software account.  All you need to do is set up an account with OnceHub.
If you'd like us to set it up for you, you can find out more here: https://acceleratorwebsites.com/automated-appointment/
Send us your link once you're setup and we'll add it to your site.
Get Paid Online
We have two options available if you'd like to take payments via your website.  For clients billing more than $2,500 per month or that want time-saving integration with QuickBooks, we recommend Freedom Merchants. For clients billing less than $2,500 per month, we recommend PayPal.
Not only is there deep integration with QuickBooks, you also get a payment form custom-built for your business that we can link to, allowing you to take payments right from your website.  Apply here.
PayPal
We're happy to get you set up to take payments via PayPal. Give us a call to find out how to get started with this option.